About Birdie
Birdie's Books, Curriculum & types of coaching are all centralized around guiding you to find your own way.
Remember, Self Help is the Best Help. So when you fix the relationship you have within yourself, your future connections will be rewarding.
As you step into your new chapter, you can honestly say that YOU MADE IT HAPPEN!

Birdie is an Author in Self-Help/Self-Love Genres, Coach in Book Writing, Personal Development and Inspirational Speaker.
With OVER 40 books full of Self Healing Specialties & Family Communication Tools, Fiction and Non-Fiction; Children's Books and result oriented Course Curriculum, etc.
With a career that spans over 20 years of experience, Birdie has helped people from all over the world through her words of encouragement & many offerings.
Birdie is a gifted speaker. personable and with loving intentions. Her Well-Received demeanor makes it easy for you to follow, inspiring and motivates many to action.
Whether you're looking for answers in your life, love or your business. Birdie can help you. Schedule your 15-20 minute call. During our call, Birdie will listen to your needs and after the call, Birdie will make an action plan & some well deserved answers and resources for you.

*Note: This is a paid call.
Meet Birdie.
"It's better to raise strong children than to repair broken adults." - Frederick Douglass (paraphrased)
That's the underlying message in Birdie's Books from day one. Starting out as a way for families to communicate, Birdie started writing her children's books in 1997. As she started teaching others how to write their own books, she saw that the adults needed socio-emotional support, so she geared a lot of her writing to self-help.
Because "The best help is Self-Help"; finding a way to sow seeds and help people be better versions of themselves has been Birdie's vision. She accomplishes this through her books, curriculum, courses and coaching platforms.
Although Birdie wrote and printed her first series over 20 years ago, she finally incorporated Miss Birdie's Books as a publisher in 2008 as a way to solidify herself as an agent for change in self-help/self-love for Kids, Families, individuals Worldwide. Since then, she's helped thousands of Women, Men, Children and Families, by bridging the gaps for them to find their own way.
Click "Birdie's Books" to see her books.
Testimonials
Here are a few quotables from some of her happy clients.
"I've had the pleasure of observing & working with Birdie on SEVERAL occasions. She's eager to help & strives to bring out the best in not only me, but in my observation, everyone she works with."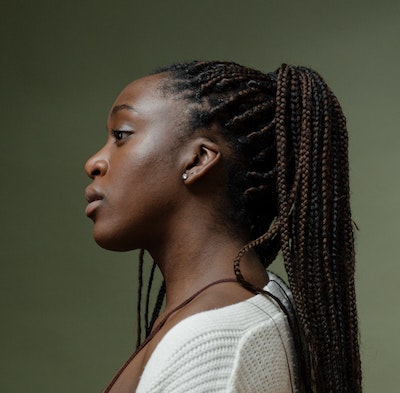 Saul Goodman
Ceo & Founder
"Birdie's ability to listen, assess & allow me to self-reflect has been helpful to my personal growth. Things she's told me still stick with me. Working with her is an investment with a PRICELESS return!"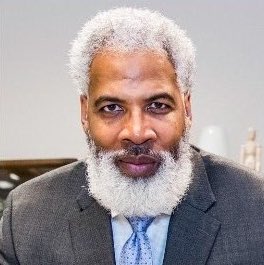 Al Nazon
Entrepreneur/Producer
I couldn't quite pinpoint what areas of my love life needed some fine tuning even though I exist in the relationship. It wasn't until this book identified some core aspects about myself that allowed me to see the starting point of my work. It's a book I would let my teenager read. Why? She need the heads up on how to be whole in a relationship, she needs the heads up on what it means to love yourself, she need the heads up on good pussy decisions. Quite frankly ladies many of us do. This book is it!
Sara Wilsson
Entrepreneur
Need 1 on 1 Help to Write Your Book?
You can always write your Business Book yourself with our easy step-by-step video.
But Birdie can also guide you with her step-by-step curriculum.
OR you can have Birdie write your book for you.
Schedule Your Call Now!
Let's Do Your Inner Work Together!
Shadow Work is Deep Inner Work.
It's time to give yourself permission to change your own life!
Doing inner work is needed to take the thinking of your past to shift you to where you WANT to go in your FUTURE!
Book Your 1-on-1 Solution Session today and Birdie will do your inner work WITH you!
Inner Work With Birdie!
Join Our Support & Accountability Collectives
Birdie's Coaching specialties are in Book Coaching, Personal & Relationship Development and Empowering Entrepreneurs.
All of her courses are given in different ways. You can work independently with curriculum. You can sign up for Birdie's online classes.
Or you can work intimately with Birdie 1 on 1 with our Exclusive Membership.
For More Information on our Memberships, scroll below to our Frequently Asked Questions section.
These are our 2021 Prices. * All Membership Prices will rise in 2022.
Mixers & Masterminds
$347or $47 Monthly
Monthly Exclusive Mastermind
Monthly Networking Mixer
Invites to Group Coaching
Access to Affiliate Resources
Facebook Support Group
Opportunity to Host Exclusive Activities
Sisterhood.Group
$997and $97 monthly
EVERYTHING from Mixers & Masterminds
Group Coaching
Access to Full Course Library

Access to All Resources and Freebies
Access to Private Network
Private Facebook Group
Birdie Intensive
$15000 (5-Month Program)
Payment Plan Available
EVERYTHING from Memberships
One-On-One Shadow Work
Private Accountability Sessions
One-on-One Monthly Sessions
Exclusive Yearly Retreat Invitation
Frequently Asked Coaching Questions
Please read these questions below before booking/scheduling any calls with Birdie.